The simple integration transforming customer experience
A beautiful customer portal that integrates with Salesforce
32 events. 100s of exhibitors. 1000s of attendees.
Ascential are a company of dramatic numbers.
For every organisation, customer data is important. However, the way it is shared across the business can be flawed. Data doesn't get transferred from one platform to another and often remains stuck in the CRM – owned by the sales team and not passed on to other teams in the organisation. For each event, there are tens of thousands of correspondence, back and forth, between sales; operations; marketing and the customer.
With Ascential, we changed this. Twine's new Salesforce integration enabled them to create widgets that feed in specific fields from their CRM, enabling exhibitors to see their account status and the details of their stand, without the need for a long email exchange with the accounts team.
Getting a grip on customer experience
Here's a conversation you might recognise from your own business: 
Accounts: "Hi Dan, I'm just reaching out to see which style of lighting you were looking at for the upcoming conference"
Dan: "I'm bringing my own lighting, I've told your sales team this several times already"
Accounts: "Oh I'm sorry, I'm operations so this doesn't always get passed on. Are you bringing your own screen too?"
Dan: "No. As I told your colleague I will need to hire a screen from you"
Accounts: "Okay, Dan no problem. What about insurance?"
You get the idea.
Harmony with Salesforce
Salesforce is used by the sales team to keep exhibitor's contact details, notes and stand requirements.
As exhibitors booked their stands for exhibitions, valuable information about the customer from early conversations is stored in Salesforce by the sales team. But when the customer is passed to the operations team, this information was not passed on.  On top of this, the customer didn't see the notes at all and had no way of viewing the status of their account. This whole process was leading to poor customer service.
At a time when customer service is such an important differentiator, poor customer service was affecting Ascential's bottom line. Something had to change.
We're very impressed by the ease of usability – we've seen better client experience and a better-customised service for our clients

Ella Kestel, Client Experience Executive
Pulling in the data
Using the Salesforce API, we worked with Ascential's team to get specific fields feeding into Twine, unique for each exhibitor. This meant that Twine's homepage could embed widgets housed in Twine's elegant interface, harnessing the full power of Salesforce.
Company information, billing status and account contacts could all be fed into Twine and would update instantly if a change was made in the CRM.
News, People and Polls
Of course, Salesforce is only one part of the new exhibitor portal. The portal works as a hub for each conference, a place to keep exhibitors in the loop before the event and keep them engaged after it. Customer retention and rebookings is a big part of the brief, and Twine fulfils this elegantly with these features:
Latest news to keep people in the loop
Exhibitor wiki for forms and info
Polls for speedy feedback
Potential for community forums going forward
Unifying authentication
Twine wasn't the only system that users needed to access. Customers also had to log in to the booking service and the event handbook, specialist web apps that serve integral purposes.
The problem was, adding another set of usernames and passwords for clients to remember wasn't going to provide a top-end experience. To get around this, we hooked up with one of our favourite single sign-on (SSO) tool, Auth0.
Auth0 allows you to unify authentication so that a customer can have just one set of credentials for a whole handful of applications. No more writing passwords in a little black book – instead one login to rule them all.
Free consultation for event companies
Get in touch for a digital review with one of our consultants
Contact us
Better experience and improved customer retention
In the short time that the portal has been up and running, Ascential has seen a great uptake and a clear enhancement to their customer's digital workflow. Information that was before behind closed doors is now transparent and the single login makes everybody's life easier.
The aim of better customer experience and increased retention looks on course to be realised.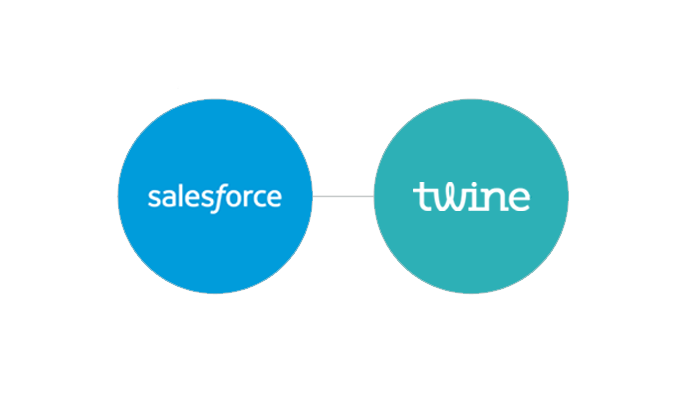 How the NHS uses Twine to foster communities and share knowledge.
How Shell use Twine to connect students around the world.